About this course
Explore OneNote Class Notebook.
A OneNote Class Notebook can be thought of as a ring binder, holding a virtually unlimited number of pages and shared between the teacher and students in a class. Pages are like those in a standard OneNote notebook, able to contain a range of content types:
text
images
drawings
tables of information
online video
audio recordings
A Class Notebook is different in how pages are organised into sections groups, each with different permissions. This gives a teacher control over the pages a student can see and those a student can edit. A Class Notebook offers collaborative learning experiences. It combines effective distribution of multimedia pages a student can access at school or at home. Once assignments are complete the teacher can provide feedback and next steps – all within the Class Notebook.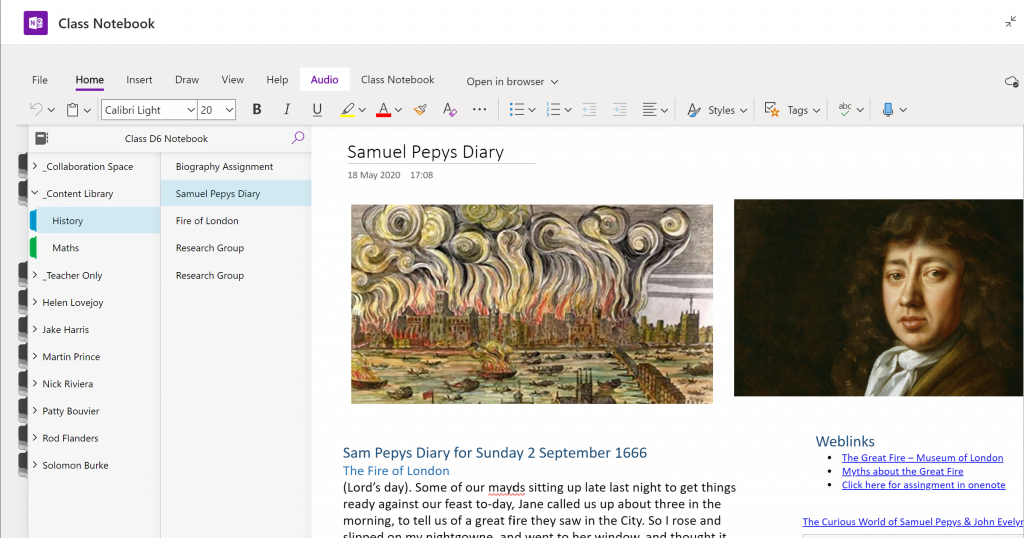 What you'll learn
Understand what a Class Notebook offers educators.
How to create a new Class Notebook in Office 365 or Microsoft Teams
Methods to share pages by distributing to student sections or attaching to an assingment.
How to manage your Class Notebook: adding and removing teams
The potential of Staff Notebooks for collaboration.

Login
Accessing this course requires a login. Please enter your credentials below!